You are welcome to purchase an external keyboard, separate from the case,
Suggested keyboards are below and are available through most major retailers (Amazon, Best Buy, etc.):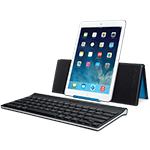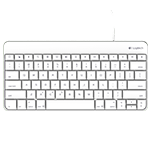 Logitech Bluetooth and Wired Keyboards (click for comparison of models)
Wired models have the advantage of not needing batteries (AA or rechargeable). Please select the correct cable when you are purchasing (i.e. Lightning or 30-pin).